Special Classes and Fun Mini-Camps
Find Special Events, Camps, Masterclasses, and More by clicking here!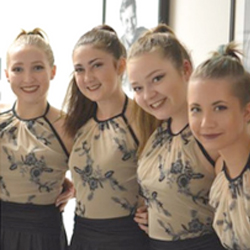 2021-2022 Dance Season
August 2021
AUG 7: Back to Dance Bash

AUG 9: NEW SEASON OF DANCE CLASSES BEGINS!
September 2021
SEP 18: Contemporary Fusion Masterclass

SEP 18: JoJo Jazz Dance Party (Mini-Camp)
SEP 23-30: Express Yourself Week - School/EDMC Spirit Week!
October 2021
OCT 9-10: Guardian Angels Fall Festival Performance (for all Performing Groups)

OCT 25-30: Express Yourself Week- Costume Week!
November 2021
NOV 1-6: Parent Participation/Observation Week

NOV 13: Masterclass for Levels 1-7
NOV 13: Children's Mini Camp/Dance Party
NOV 15-19: Express Yourself Week!
NOV 22-27: Happy Thanksgiving Break *No Classes*
December 2021 
DEC (TBD): Winter Community Performances
DEC 11:

Children's Winter Showcase Performance

DEC 18: Spring Ballet Auditions (for Levels 1-7 & All East County Ballet Conservatory Students)
DEC 27-30: Spring Ballet Rehearsals Begin
DEC 20-JAN 2: Winter Break *No Classes*
January 2022
February 2022
March 2022
April 2022
May 2022
June 2022
JUN 17-18: SPRING RECITAL PERFORMANCE
JUN 20-25: Class Party Week!